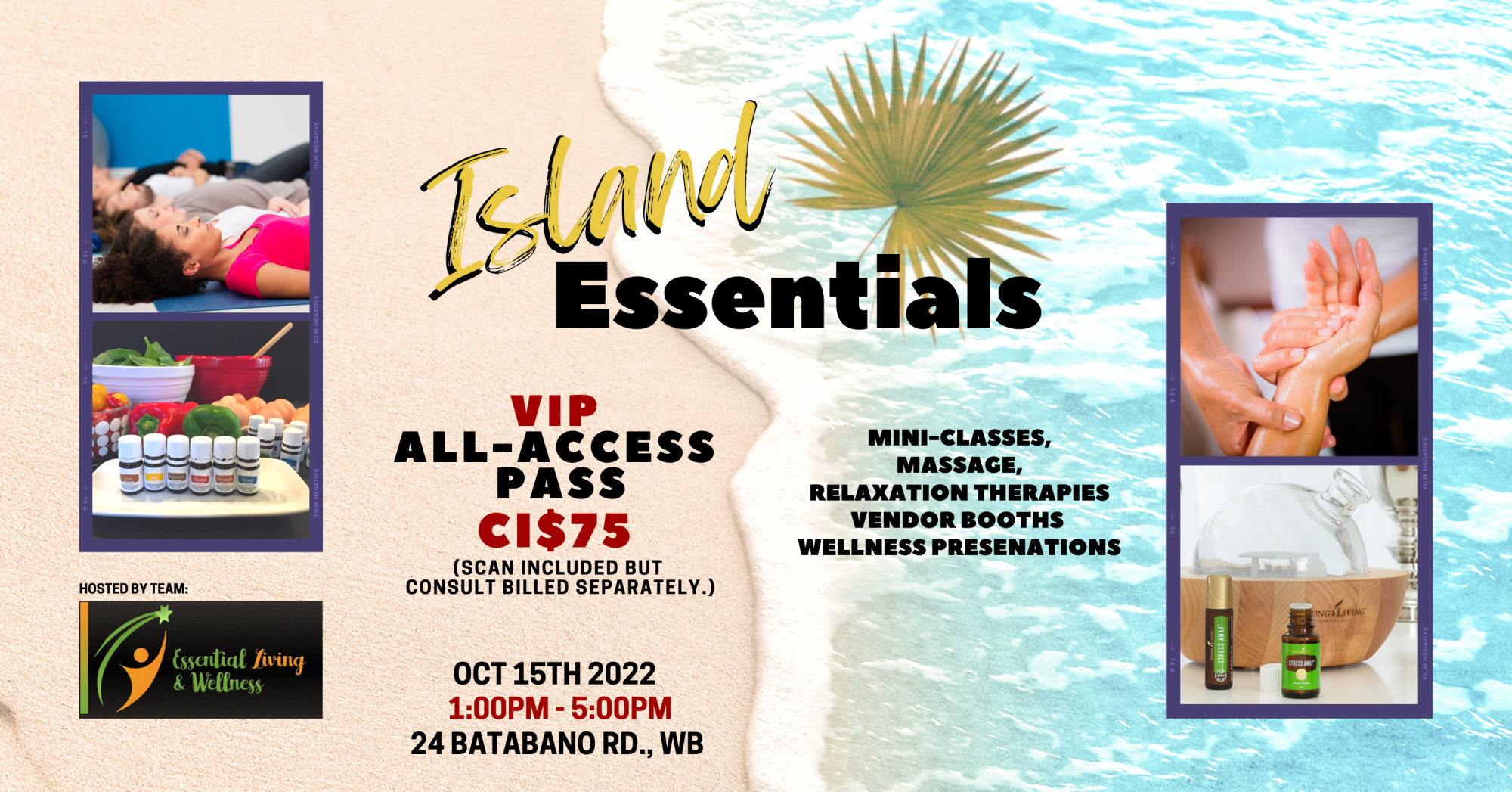 We're excited to confirm you're booked for our
Island Essentials
event!
If you're pre-booked for our Zyto Scan & Consult, being hydrated is recommended.
Please do not eat a huge meal before scanning.
Get 2 FREE scans when you purchase a YL Premium Starter Bundle.
Great gift for friends, family, or even for future personal scans if you're on your wellness journey.
Looking forward to seeing you there!
Team ELW
Add adonza@essentialliving345.com to your address book now
so you don't miss any of our notifications!